Here is another one conceptual design which is a proof that we are living in the time of technological wonders.

This so called Light Tree was designed by Omar Ivan Huerta Cardoso. Cardoso designed a plastic tree with some water in it which is used to conduce the light from Light Emitting Diodes (LEDs) which are placed in tree, as well.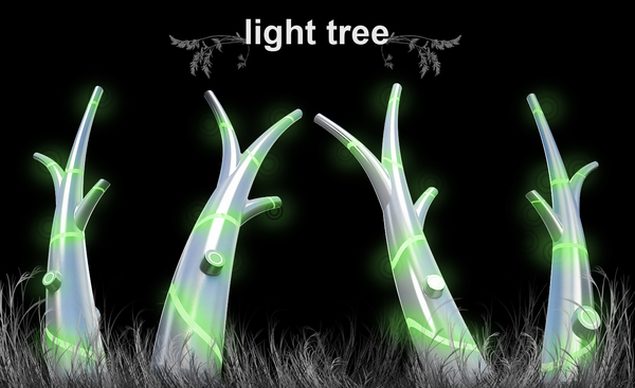 But that is not all, this plastic tree would certainly look pretty cool even without any additions but, there are some additions. This tree can "house" up to 3 real trees. There is a specially designed place for tree seeds in upper part of this plastic trunk and there is enough water there to grow a real tree.

So this is actually a combination of plastic tree and real natural tree. Plastic part is used also as a source of light so, maybe this could become practical one day and would replace street lamps.